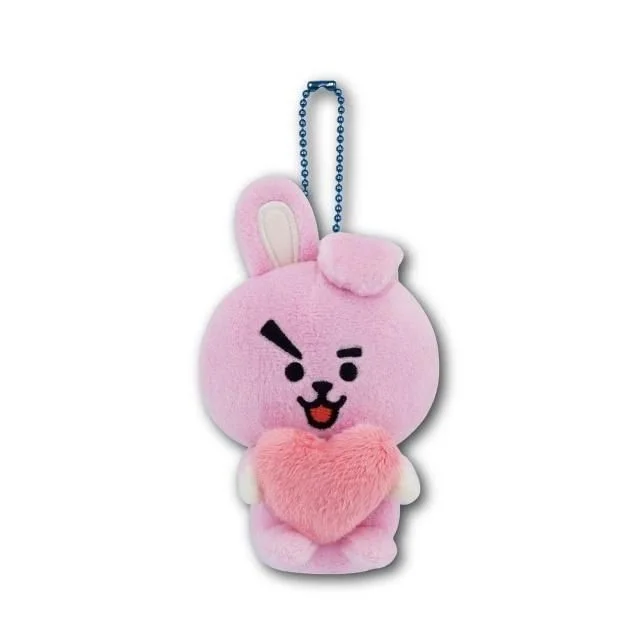 💜BT21 Japan Limited  Heart Doll keychain
💜BT21 is a Globally Beloved Character of Millennials,including TATA,CHIMMY,COOKY,KOYA,RJ,MANG,SHOOKY.
💜Material: Made of high quality plush material. Lightweight, portable and fashionable.
💜If you pull the heart, the mascot will move as it ♪
    Can be used as a key chain because it has a ball chain.
    Have fun with your favorite bag or pouch!
💜You can hang them on the bags, or with the keys, not only decorates your bags and keys but shows your support for idol.
💜Great and nice gifts for your friends, families, or lovers who are are fans.
💜Japan Only
💜Shop high-quality BTS merch and Kpop merch at Kpop fashion store..
💜Fast Shipping to ARMYs Worldwide.