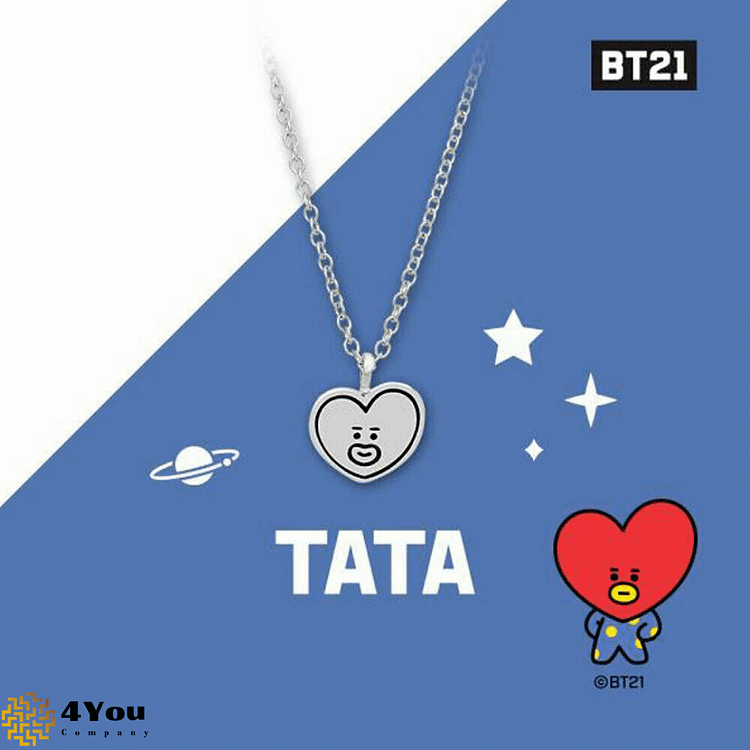 ❤️BT21 Silver Necklace
❤️BT21 is a Globally Beloved Character of Millennials,including TATA,CHIMMY,COOKY,KOYA,RJ,MANG,SHOOKY.
❤️Character: CHIMMY, COOKY, KOYA, MANG, RJ, SHOOKY, TATA
❤️Type: Silver Necklace
❤️Chain length (basic + tail): 37cm(basic, 14.56 inches) + 5cm(tail, 1.96 inches)
❤️Pendent size: 10 x 10mm (0.39 x 0.39 inches)
❤️Aurora opal cubic size: 4mm (0.15 inches)
❤️High-Quality BT21 and BTS Merchandise.
❤️Welcome to shop in our BT21 store.
❤️Fast Shipping to ARMYs Worldwide.