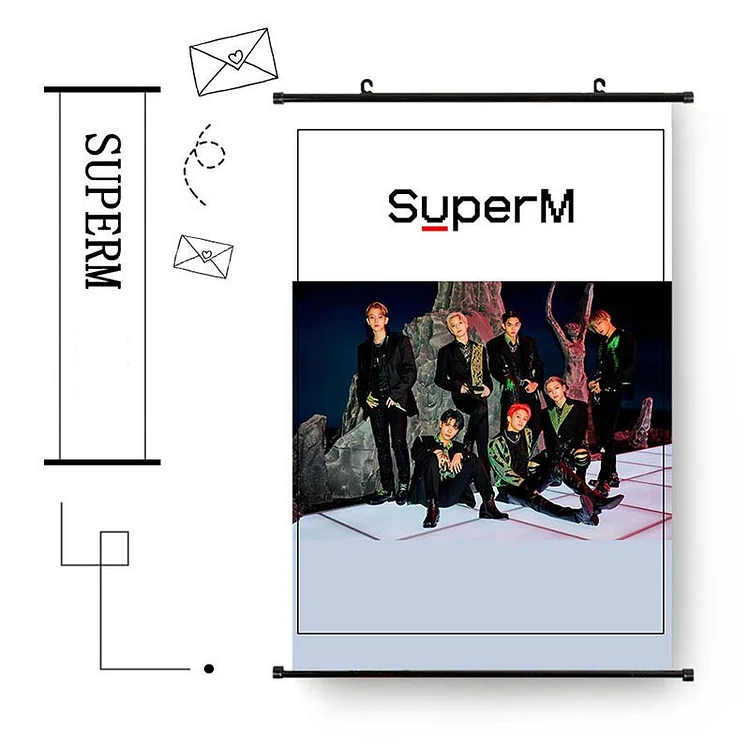 ❤️Super M Super One Hanging Pictures
❤️Super M is a South Korean boy group consisting of 7 members: LUCAS, TAEMIN, TAEYONG, TEN, KAI, BAEKHYUN, MARK.
❤️Size: 40* 60cm
❤️Weight:99g
❤️High-definition digital printing, bright and clear colors.
❤️Fast Shipping to Super M Worldwide.
❤️Shop high-quality Super M merch and Kpop merch at Kpop fashion store.