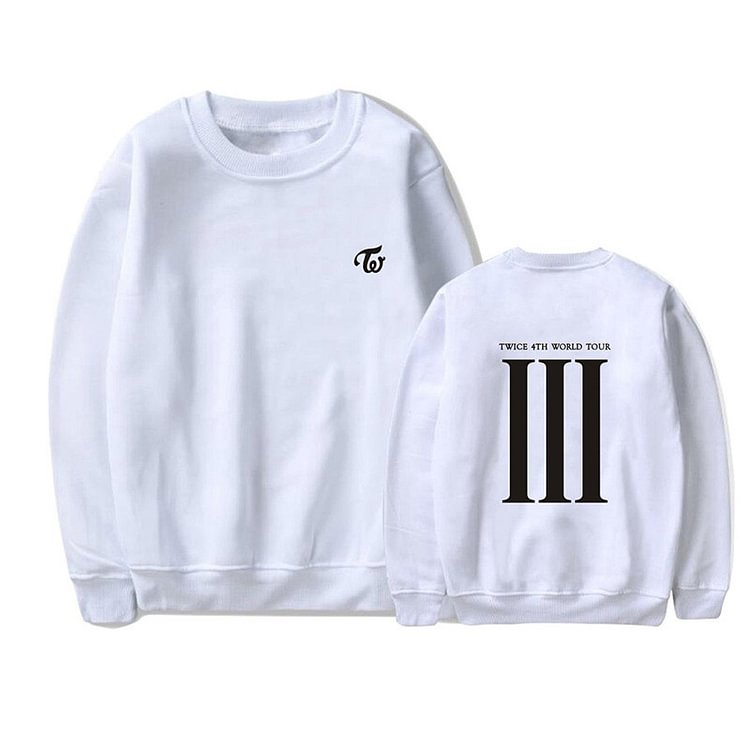 💗TWICE 4TH WORLD TOUR III Sweater
💗TWICE is a Kpop group, consisting of members Lim Na Yeon, Yoo JungYeon, Momo, Sana, Park Ji Hyo, Mina, Kim DaHyun, Son Chae Youn, and Tzuyu.
💗Material: Cotton with velvet
💗Style: Casual
💗Loose version, casual fashion
💗Fast Shipping to TWICE Worldwide.
💗Shop high-quality TWICE merch and Kpop merch at Kpop fashion store.